Harris Township
Harris Township was named after Joseph Harris, the first known white man to build a log cabin in present-day Elmore. He traded with the Ottawa Indians and died in 1820.
—Elmore 100 Years by Newell P. Witte
Originally a part of Sandusky County, Harris Township was formed from sections of Portage and Sandusky Townships in 1825. The first meeting was held on the first Monday of April at the home of Israel Harrington (1779-1841). Harrington was a tavern owner, land speculator, minister, justice of the peace, and an associate judge of the circuit court. He and other pioneers are credited with transforming the Black Swamp into productive farmland.
The initial size of the township included current areas of Harris, Benton, Allen and Clay Townships, sections of Washington and Woodville Townships, and extended to Lake Erie. In 1840 Ottawa County was created. Other townships were formed and Harris Township's present boundaries were stabilized in 1852.
—Elmore Ohio A History Preserved by Grace Luebke
Geography
Located in the southwestern part of the county, it borders the following townships:
Most of the village of Elmore is located in the western part of the township.
The Portage River and the Ohio Turnpike also pass through Harris Township.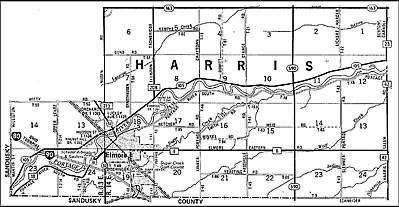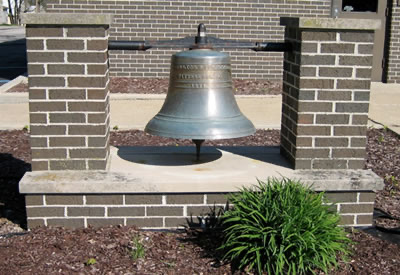 Government
The township is governed by a three-member board of trustees, who are elected in November of odd-numbered years to a four-year term beginning on the following January 1. Two are elected in the year after the presidential election and one is elected in the year before it. There is also an elected township fiscal officer, who serves a four-year term beginning on April 1 of the year after the election, which is held in November of the year before the presidential election. Vacancies in the fiscal officership or on the board of trustees are filled by the remaining trustees.